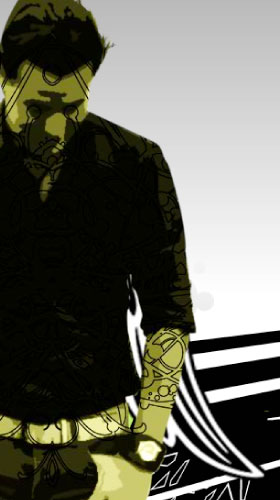 RonLuna

Lives in Miami, FL USA
Rocking Dance Floors since 1996
Specialized in F@ckadelic House


In a nutshell:.
For over a decade Ron Luna has been moving the dance floors of South Beach. With his unigue style of spinning, passion for house music and incredible talent of reading and moving crowds, Ron's talent has taken him to the top of the nightlife scene in South Florida.

The begining:!
Ron's passion for DJ'ing began at a very young age. At the age of 12 he started recording music from radio shows, then compiled his own mixes through the use of tape recorders that he gave out to his friends. By 16 he was very fortunate to have older DJ's mentor him, helping him earn gigs at small clubs, private party's, weddings and radio shows. Since Ron's teen years, he has always wanted to be a great host at parties and found by providing great music he could accomplished that goal. Throughout his career Ron has held a strong belief that DJ'ing is all about mixing, timing and music order. This core belief and dedication has taken Ron to unparrell heights in the club scene.
Upon arriving in Miami, Ron started playing at small venues in Fort Lauderdale. In a short time club owners and promoters discovered his talent and he quickly moved up in the scene playing in venues along Washington Street on South Beach. Bash and Honey were among Ron's early residencies. After promoters discovered that his house sets at the club Habanas were drawing their crowds away from their club, they quickly asked him to play at, then hotspot, Rumi. Ron enjoyed amazing years at Rumi, a club that is still talked about on South Beach today as one of the best in its time. During this same time Mansion nightclub was looking for a DJ to spin for a new night opening. Not just any DJ could fill this spot. The theme was a house genre new to the beach so it required a DJ who could think and play outside the norms of traditional house music. Ron went through a grueling tryout process. Every week he competed with another DJ trying out for the spot. In the end Ron earned the spot as Mansion's resident DJ on Wednesday night for International Wednesday's, a party now headed into its sixth year. After securing his residency at Mansion, Ron's career skyrocketed has he became the most sought after DJ on South Beach. At that time his residencies included Nocturnal and Metropolis with guest spots at Nikki Beach and Space. After a year of playing at Mansion, Ron earned the trust of the Opium Group and became a resident DJ for them, a title that is highly desired. He was then asked to play at the coveted Opium Garden and Prive' and held weekly residencies at both clubs for many years until their close in 2009. In 2007 the Opium Group opened a new high class, upscale, very VIP venue on the beach, Set. Ron was their headlining DJ, playing all different nights of the week. Today Ron's residencies include: Dream, Mansion, Cameo and Set as well as guest spots at many other venues.
Due to Ron's passion and dedication for House music, he has become a fixture in the Miami music scene and beyond. Ron has enjoyed travel throughout South America and the East Coast playing different venues and events. He has been the offical DJ for the world acclaimed "People" magazine in NYC, as well as for Budweiser, in Puerto Rico. Ron has shared the stage with Roger Sanchez, Paul Oakenfold, Steven Angello, Ron Carroll, Superchumbo, Pete Tong, Armin Van Buerin, Granit and Phunk, King of Tomorrow, Daft Punk, Alex Gaudino and Stonebridge.